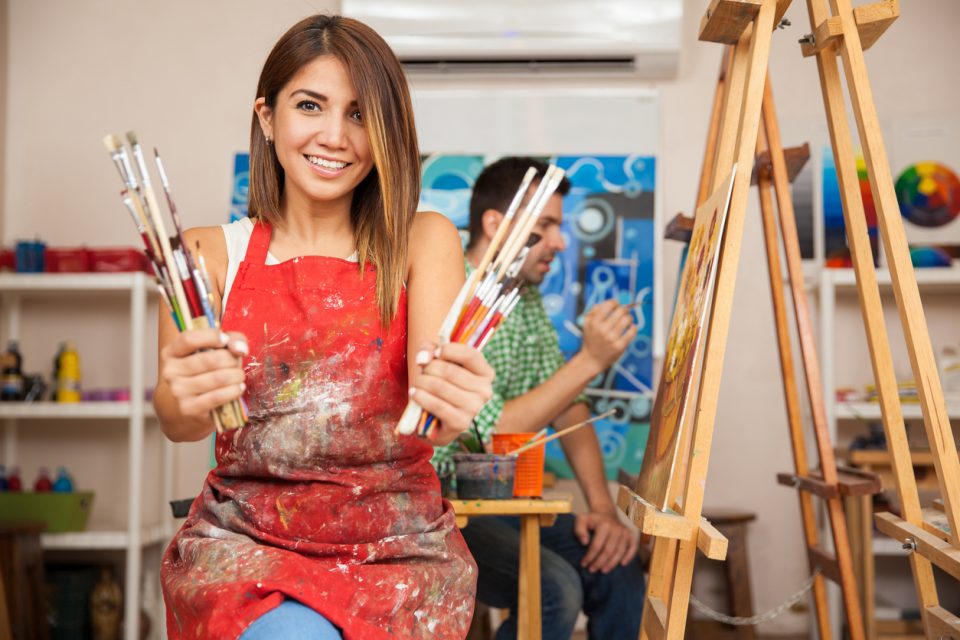 The Eastern Shore Art Center is an exciting place filled with lots of art pieces and history. Plus, it features great events throughout the year. So, of course, a visit to this location is definitely in order. Don't miss out on all of the fun. Be sure to add the Eastern Shore Art Center to your to-do list this month!
Eastern Shore Art Center
You've found your go-to place for beautiful art within the area!
The Eastern Shore Art Center was founded by a group of local artists and patrons back in 1954. They believed that it was vital to have an art center within the area, both as an artistic outlet for aspiring artists and as a place to house creations from current designers.
Today, the Eastern Shore Art Center has 5 exhibit galleries and four teaching studios. There are exciting activities held at this location throughout the month. Some of these include monthly exhibits, quarterly classes (for adults and children), monthly Art Walks, outreach programs, an annual outdoor show, and extensive programs for both public art and arts education in local schools.
December Events
Speaking of activities, there are a couple of events going on this month that you just can't miss. Add these December events to your calendar.
Members' Holiday Party
Join in on the holiday cheer at the Member's Holiday Party! This FREE event will feature live music and refreshments for your enjoyment. Additionally, artist JD Crowe will be attendance, signing his 2018 calendars.
The Members' Holiday Party will take place on December 7 from 6 until 8 p.m. Attendance is FREE for members. Would you like to become part of the club? Sign up for membership here.
Oh, and be sure to shop around while at this event! This is the perfect time to pick up a few Christmas gifts.
North Pole Stroll
Don't miss the largest art walk of the year! The North Pole Stroll will allow you to see some of the best pieces the Eastern Shore Art Center has to offer. Check out the featured exhibits and decide which work of your art is your favorite.
The North Pole Stroll takes place on December 8 from 6 until 8 p.m. This event is also FREE to members.We'll see you there!
Members' Open Show
You can head out to the Members' Open Show up until December 22. This annual exhibit features works of art from various members of the Eastern Shore Art Association. The pieces will include works created in different mediums. Additionally, all of the art has been produced within the past 12 months, so it is likely that you will be viewing pieces that you have never seen before at any other exhibit.
Chris Myers CDJR
Get the perfect vehicle to take you to the Eastern Shore Art Center from Chris Myers CDJR. Our professionals are ready to assist you with your new purchase, today!