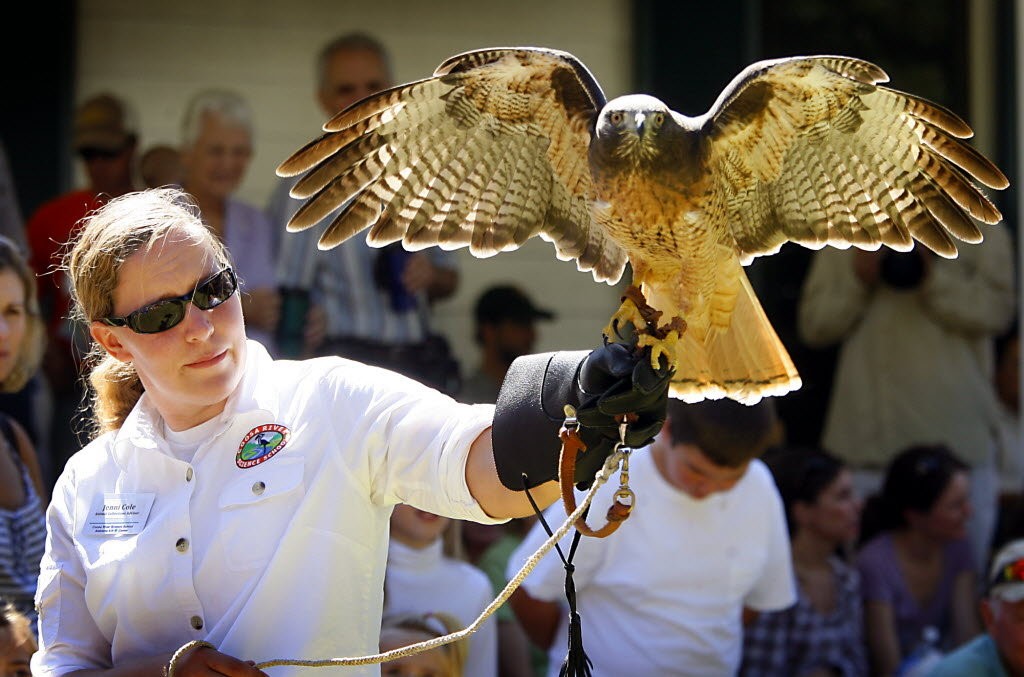 The 13th annual Alabama Coastal Birdfest is coming up soon on the Alabama Gulf Coast. All tours, workshops, and evening events require you to register online to attend. Registration is open from Aug. 15 to Sept. 23 at 4 p.m. If you are an avid birder, or just like to look at birds and would like to learn more about them, the Alabama Coastal Birdfest is for you. The dates are Oct. 5–8.
The Birdfest tours are limited in number as well as age. Only children 12 years old and up are allowed on the tours, and they must be 16 years of age to go on the canoe/kayak trips. The Bird and Conservation Expo that will be held on Saturday, Oct. 8, from 9 a.m. to 4 p.m. is open to all ages. The Expo is a free family day filled with fun events: touch tanks, a raptor show, snake show, conservation displays, artists, vendors, and exhibits.
Alabama Coastal Birdfest Workshops
Workshops include topics such as hummingbirds, basics of birding, as well as nature and birds photography. There are fees for these workshops.
Alabama Coastal Birdfest Tours
There will be a number of tours during Birdfest, many of them walking tours. Some will be boat tours and canoe/kayak tours. The tours will take you to such places as the Bon Secour National Wildlife Refuge, Forever Wild Grand Bay Savanna, Bayou La Batre, Grand Bay National Wildlife Refuge, Point aux Pins, and Mobile Bay. Blakeley Island Mud Ponds and Battleship Park, Weeks Bay National Estuarine Research Reserve, Langan Park & Environmental Study Center, and Alligator Alley are some of the other places to choose from.
The folks at Chris Myers CJDR in Daphne, Alabama, encourage you to enjoy this annual event. We will be happy to get you into a new Dodge, Chrysler, or Jeep between now and then so you will have a fun new vehicle in which to travel to the Alabama Coastal Birdfest.