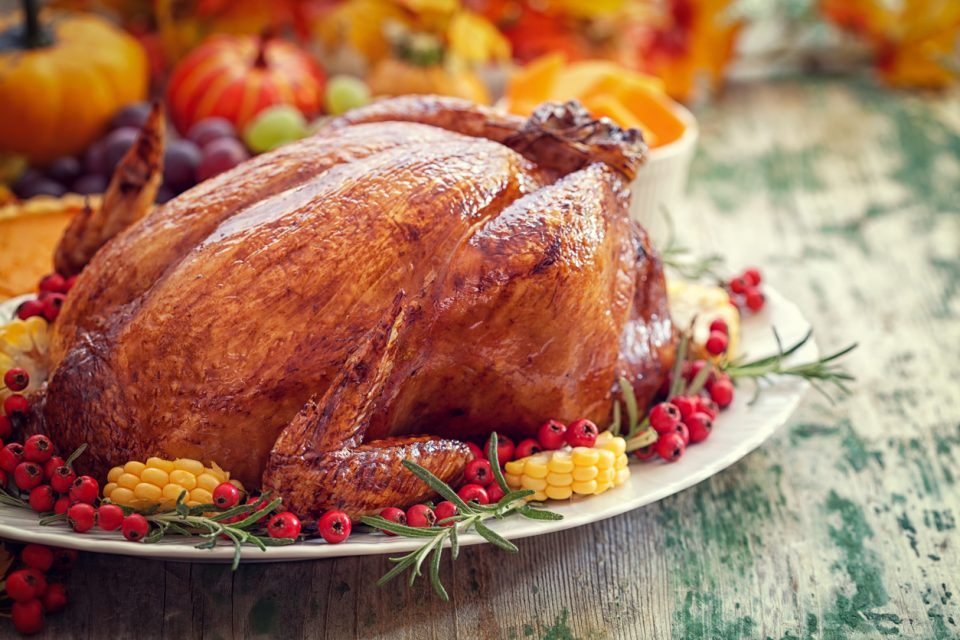 Have you started planning for your Thanksgiving meal? With this holiday just around the corner, now is the perfect time to start making the necessary preparations to ensure that you can make the most out of this year's dinner. So, use these quick and easy tips and get ready to have the best Thanksgiving yet!
Make a Menu
Don't deviate from your meal plans. Cultivate a menu and stick with it! This will give you a road map for your Thanksgiving dinner, and will definitely come in handy while shopping and meal prepping. If you'd like to take things a step further, you can even create a menu for your guests to order from once they arrive! This will be a nice touch, and is a great start to making your holiday dinner one to remember.
Check out this post of last year's menu cards for a little added inspiration.
Create a Shopping List
Once you have brainstormed and finalized your menu, prepare a shopping list before you head out to the grocery store. Check online recipes for the items you'll need if you're planning to cook something new. The last thing that you'll want to do is start making your meal and realize that you don't have everything that you need!
Purchase Kitchen Essentials
During your meal-prep, you can easily cut down on time by utilizing essential kitchen items. For instance, use a grater for your butter and cheese – as these are ingredients that will likely be used in a number of recipes. You can also purchase a chopper for cutting up those veggies!
Lattice Pie Crust Hack
As you know, pie is a Thanksgiving must-have. Plus, a lattice crust is a festive decor that makes this tasty treat even sweeter! Don't risk struggling with this process. Cut down on time and effort with this quick and easy Lattice Pie Crust Tutorial.
Utilize Your Freezer
You can get a head start on your meal by preparing certain items in advance and adding one extra step: placing them in the freezer. The freezer will preserve these items until you're ready for them, and they'll be a few less things to worry about on Thanksgiving Day! Bake your pies and cook your dressing/stuffing. Then, take them out of their baking pans and place them into gallon sized baggies. After the baggies have been sealed, they're ready to freeze! Don't worry. Once they thaw (the day before), these items will taste just as good as when you first prepared them.
Pro Tip: Bake your pies in flexible metal pans so that you can remove them easily without altering their shape. Also, consider cutting your dressing across the middle and placing it in two separate gallon sized bag (if prepared in a large pan). Then, thaw both sides in the pan together so that they come together again. Once thawed, place the dressing back in the oven for about 20 minutes so that it is hot, steamy, and ready to serve.
Who's Got the Thanksgiving Turkey?
If you are feeling a bit uneasy about the Thanksgiving Turkey, purchasing a ready-made turkey is a great alternative. Shop around and see who has delicious turkey nearby. Then, pick one up the a day or two before-hand. On Thanksgiving Day, you can add extra seasoning if you'd like. Then, briefly place the turkey back in the oven and allow it to heat up. (Don't leave it inside of the oven for too long. You don't want it to overcook and dry out).
With these tips, you're sure to tackle this holiday meal without a problem. Hop into a vehicle from Chris Myers CDJR and pick up everything that you need, today!